The intermittent Fasting Weight Loss Plan is created to help you understand this easy-to-follow diet. The diet does not require a calorie count, drastic food intake limitation, or starvation. It is all about your daily life schedule adjustments. Intermittent fasting is a very simple and effective way to restrict calories and burn fat. Results depend on your age, lifestyle, and your willingness to follow through.
Choosing the right intermittent fasting weight loss plan requires an assessment of your goals, eating habits, and routine. You want to find a plan that fits your schedule and allows you to easily meet fasting periods. Once you've determined which intermittent fasting regimen is best for you, all you need is a clock and motivation.
If you're looking for a perfect weight loss plan, a great place to start is by assessing your motivation.
How hard do you really want to lose weight?
How much weight would you like to lose?
How soon would you like to see the results?
Obviously, we all would want to lose a lot of weight in a short period of time. That idea is attractive but not so healthy. Just keep in mind that you didn't put on all that weight in a month or so. Therefore it shouldn't be expected to lose it all in a such short period of time.
Different types of intermittent fasting weight loss plans and how to choose the right one.
There are different types of intermittent fasting, and all of them are based on choosing regular meal times and fasting times. But different methods produce better results for different people. We need to choose one that fits our lifestyles and daily schedule. Otherwise, it won't be sustainable and the benefits of fasting may be short-lived. If you made up your mind and would like to get your personalized custom-made intermittent fasting weight loss plan, contact us here.
The following are the most common intermittent fasting weight loss plans 
16:8 method – 16 hours fast / 8 hours eat
14:10 method – 14 hours fast / 10 hours eat
5:2 method – 2 days restricted calorie intake / 5 days non-restricted
6:1 method – 1 day (24-hour fast) no food consumption / 6 days non – restricted
The next step in the intermittent fasting weight loss plan would be to get a Smart Weighing Scale and a measuring tape.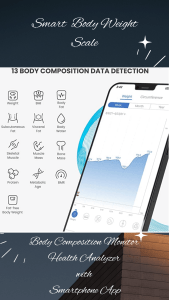 The regular weighing scale would serve the purpose but I highly recommend the smart one. It has so much useful data needed to accurately follow your weight loss progress. It tracks 13 essential body measurements. Body weight is shown on the scale, as well as other body composition data including weight, BMI, and body fat percentage stored in the app. It is a user-friendly app. You can download the Renpho app at App Store or Google Play. It also works with Apple Watch (Except for Apple Watch Series 1). Renpho App works with Bluetooth 4.0 and above.
Measuring tape comes in handy to check how many inches/cm we lost. Intermittent fasting shows excellent results in body volume decrease.
How much weight you can lose in a month with intermittent fasting weight plan loss?
Weight loss with any diet is individual and depends on a person's age, lifestyle, health, and motivation. Realistic expectations should be from 1lb (1/5 kg) per week. Again, it very much depends on a person's health conditions, age, and lifestyle. Some people could lose more weight if any kind of physical activity is involved.
Consider the benefits and drawbacks of each type of intermittent fasting weight loss plan.
Many studies confirmed that intermittent fasting has benefits and drawbacks and it is not recommended for everyone. Pregnant and breastfeeding ladies should not use fasting diets. Also, it is not suitable for diabetics and people with eating disorders. Before taking a decision to start any kind of diet it is highly advisable to consult your physician.
The benefits of intermittent fasting
lower blood pressure
weight loss
improved blood sugar control
improved conditions associated with inflammation
The drawbacks of intermittent fasting
The intermittent fasting weight loss plan helps you lose unwanted weight in a healthy way.
Make sure you are eating a balanced and nutritious diet that's full of lean proteins, healthy fats, and complex carbohydrates. Incorporate plenty of fruits, vegetables, and whole grains into your meals. Additionally, some regular exercise should also be included. Anything from running to yoga. Even taking  30 minutes daily walk can be beneficial. Finally, don't forget to stay hydrated and get plenty of rest. A combination of a healthy diet and regular exercise is always a great way to reach your weight loss goals.
BMI Calculator widget by CDC.
The best intermittent fasting plan for weight loss is one that is created and customized according to a person's age, lifestyle, and health conditions.
For more useful tips and tactics visit our FB page, Happy Pages, Pinterest, and Instagram accounts. You can also visit our sister blog Pet Image Shop to find some delicious, healthy recipes and print-on-demand products. There is also a similar post about intermittent fasting, dedicated to women approaching and/or going through menopause.  If you like our blog please share it with others who would enjoy it too.
Disclaimer
The information included on this site is for educational purposes only. It is not intended nor implied to be a substitute for professional medical advice. Contact your healthcare provider when you have health-related issues. Never delay or disregard medical advice because of information obtained on this site.
Affiliate Links Disclaimer
I only recommend products I would use myself and all opinions expressed here are my own. Many posts contain affiliate links that at no additional cost to you, may earn me a small commission.